food for thought and body
I toyed with this dream for a lot of years without ever abandoning it.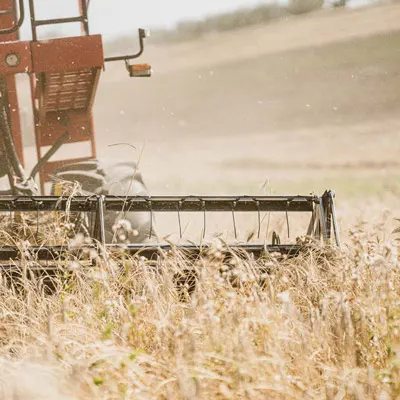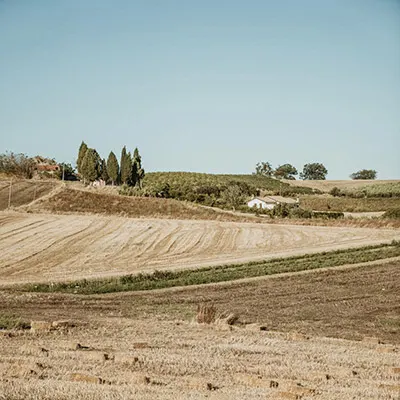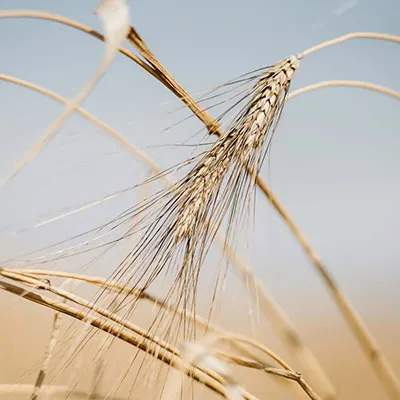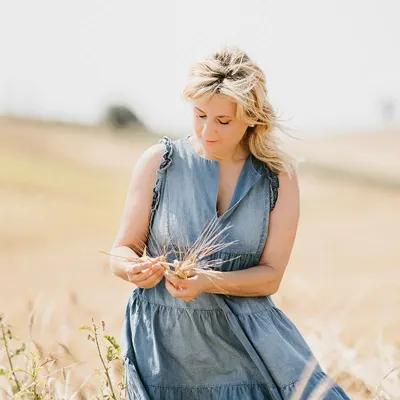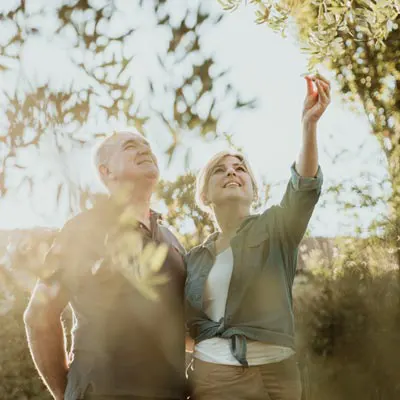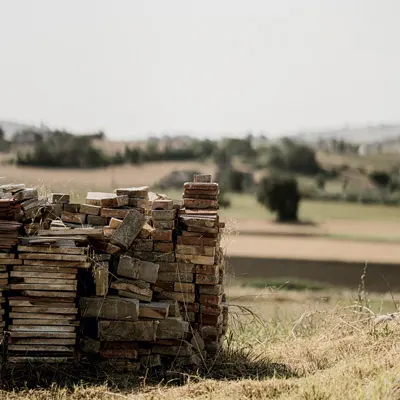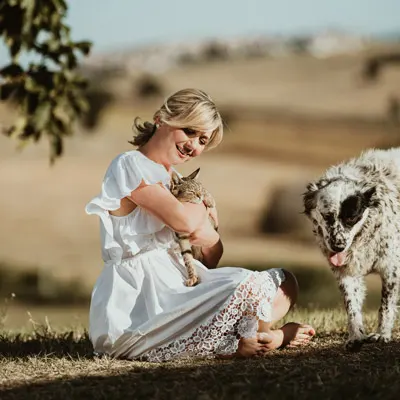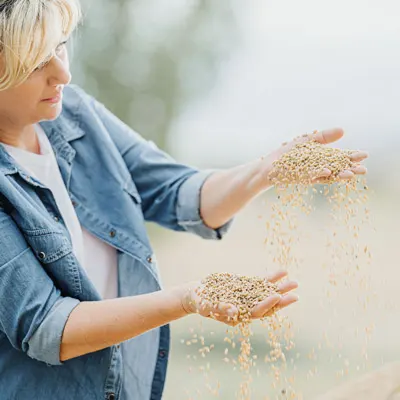 My love for the land turned fields into olive drupes and ears of wheat. Today I caress with my eyes these same fields.
I spent every summer playing in my grandparents' stone farmhouse, climbing on the carts, stealing rusks from the pantry for the farmyard animals, jumping barefoot on the wheat that was drying in the farmyard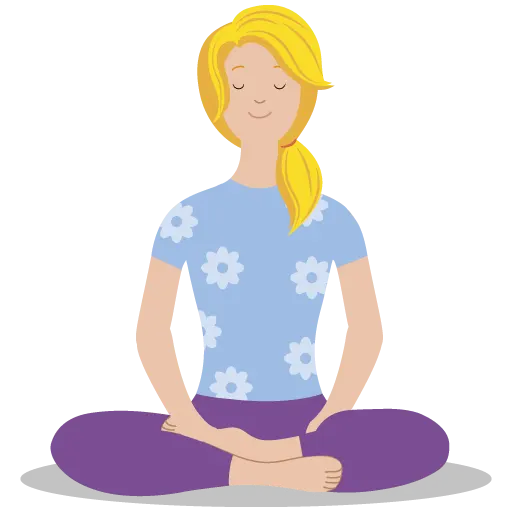 sitting on the doorstep dreaming of olive trees and wheat fields. At last, those fields arrived. They arrived as a gift, a reward for patience and for the great love for the countryside and animals.
This is the reason why I – together with my husband Michele – wanted for cereals and olives to generate from this place of the heart. Today, my choice of health, ethics and love characterises me.
My dream goes on every day thanks to the courage to dare and to simple and essential raw materials. I have decided to produce them going back to the land and soil, and enhancing my roots.